Customise your potty training approach with a one to one consultation with Rebecca.
Whether you want expert advice on where to start, support on potty training completion or you are struggling with a problem that you need to solve, a private consultation takes account of your particular situation and finds solutions tailored to your specific needs.
Rebecca will work with you to address whatever challenges you are facing, taking account of your unique child, your parenting style and your goals.
A private consultation includes:
Around an hour of online consultation time with Rebecca to discuss needs and agree a plan
A written summary of your plan
A recording of your consultation
Accesss to our e-learning potty training course at a significantly discounted price to compliment your session.
Access to email support for 6 weeks
Use the form below to contact Rebecca and arrange a free, no-obligation call to discuss your needs.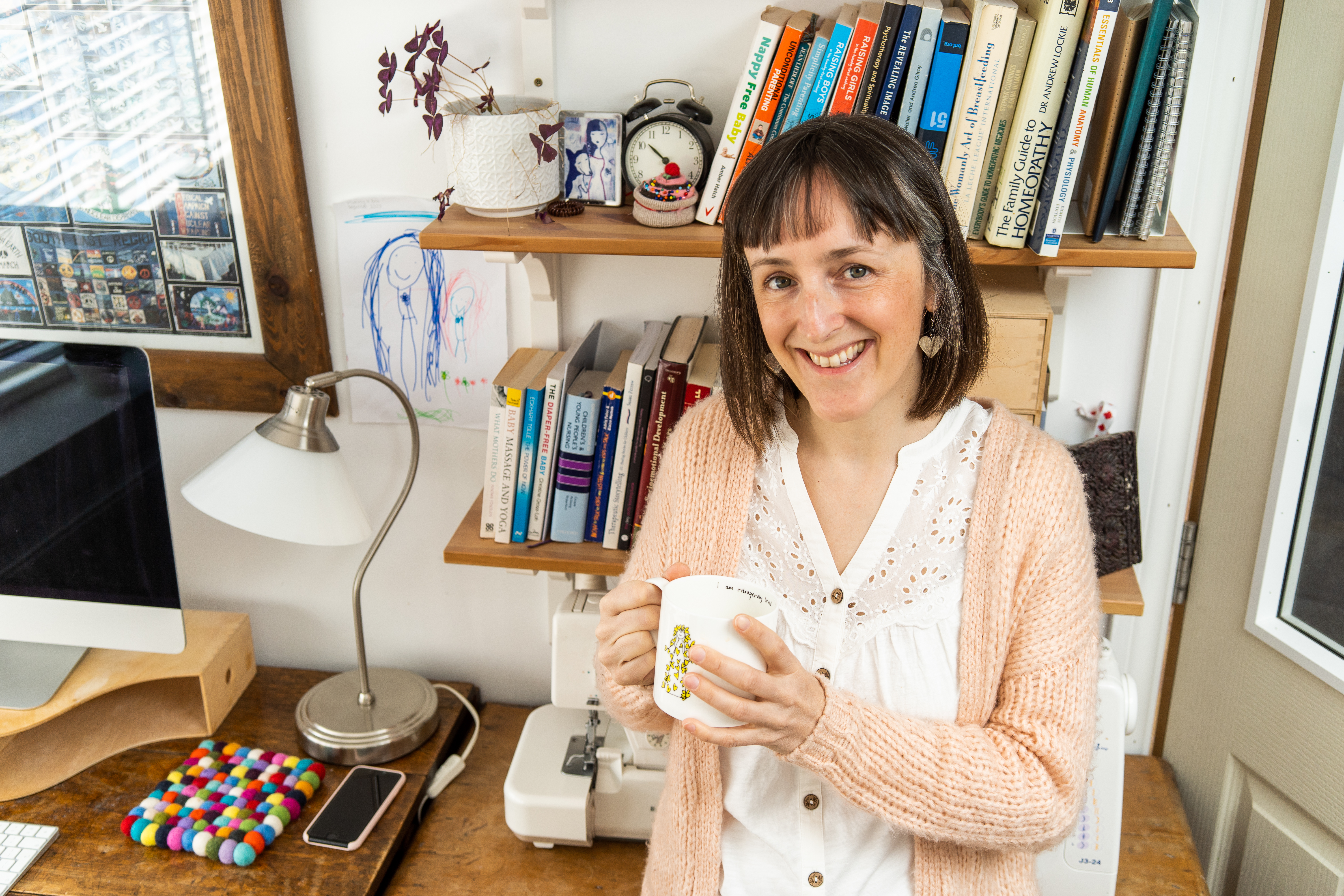 I'm a children's nurse, potty learning consultant and parent of two and I know that potty training doesn't always run smoothly.
I will help you work with your child in a way that respects their natural development and is in line with attachment parenting principles. I will teach you gentle play-based approaches to help you connect with your child and build your confidence.
Your intake form has been submitted. Check your email for a copy of your responses. If you're accepted, you'll receive an email with a link to checkout.
Frequently Asked Questions
What will happen after I contact Rebecca?
Contacting Rebecca is the first step. Once she gets your email she will contact you within 24-48 hours to discuss your needs. At this time, she may ask for more detail to work out the best package for you and invite you to book a consultation at a mutually convenient time.
What will happen during the consultation?
Taking account of your needs, Rebecca will prepare a package of support for you. Consultations happen via a Zoom meeting (online) within which she will discuss and go through the plan with you.
What happens afterwards?
Rebecca will email you written notes from your session, along with a recording of your session which you can keep for your reference. She may also recommend enrolment on the e-learning course if this is appropriate to your needs. If you have opted for a private consultation, enrolment to the e learning is offered at a discount price.


How much does it cost?
The cost depends on the support required. If you need a consultation alone, prices are £116-155. If you have enrolled on the full course bundle, a consultation is between £90-120. Sometimes you may wish to book in a series of consultations, for example if you prefer support over a longer period. In this case, additional consultations can be arranged and priced as a package. A price can be agreed during your initial discussion with Rebecca, depending on your needs. In exceptional circumstances, individual prices can be agreed, so do get in touch.
How do I pay?
Depending on the package agreed, Rebecca will request a deposit at the time of booking, or she will send you an invoice directly after the session. Invoices are sent to the email address you have supplied. Payment is via direct bank transfer or PayPal and is required within 48 hours.